KeyCDN is a CDN provider based in Switzerland with a global anycast network and lots of international clients. Even though they are a fairly new company (2012) they already have all the features we require from a core CDN provider such as SPDY, custom SSL+CNAME and Cedexis community data, something that a lot of big players still don't offer.
Today we announce that they are joining the jsDelivr platform and from now on will be serving traffic to all of our users. (commit)
KeyCDN along with MaxCDN and CloudFlare will be a core CDN which means that our load balancing algorithm will treat them equally in all countries and will base the selection strictly on performance. Core providers are the backbone of our network and we have strict requirements to ensure our superb performance and uptime.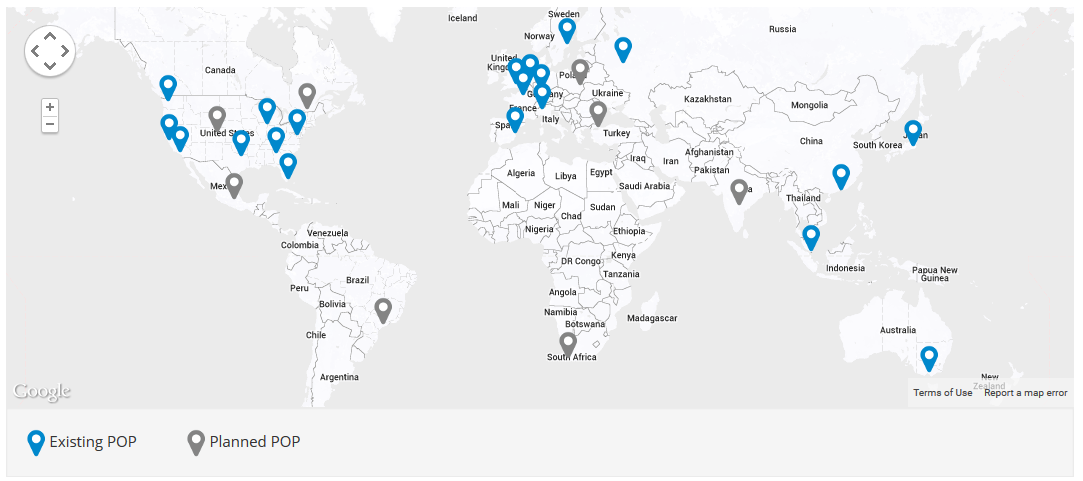 With the inclusion of KeyCDN we now get a few new locations such as Valencia in Spain and Moscow in Russia plus lots of POPs in existing locations that will offer us better peering with local ISPs increasing the performance overall. KeyCDN also plans adding lots of other locations that we don't have! Cant wait for Mexico!
But mostly we are excited for the new Moscow POP location, this will greatly improve our performance in Russia and surrounding countries such as Ukraine. We have lots of users over there with major websites such as vesti.ru using us.

Welcome KeyCDN!